Skip to main content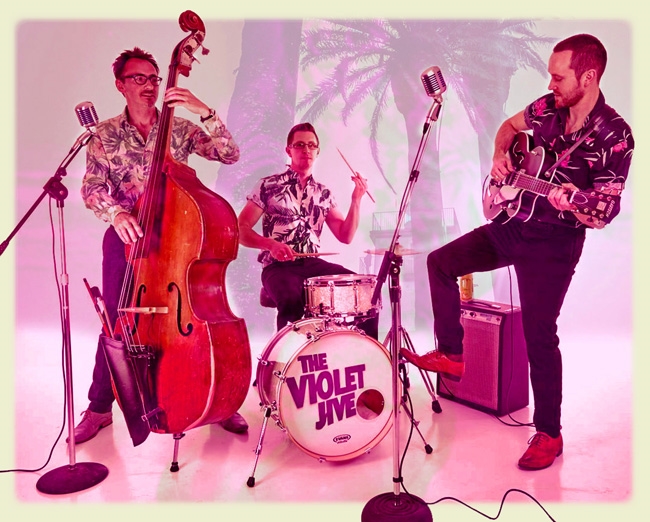 The Violet Jive
A Retro Swing & Latin Sound With Fresh Alternative Twists
The festival is delighted to welcome back 'The Violet Jive' to perform again this year at the Kino Outdoor stage.
A Retro Swing & Latin Sound with Fresh Alternative Twists
Musical 'Mixologists' The Violet Jive offer up a voluptuous tiki style cocktail of sounds, blending styles and eras into one colourful, intoxicating hit of Swing, Latin, Rock 'n' Roll, Hip Hop, Exotica, Movie Themes & Beyond!
Line up will be the full Quartet with Sax.
'A sound both fresh and retro!'
For more info visit www.thevioletjive.co.uk
'A chingly cool'...'these musicians have mastered the art of the irresistible toe-tap and their songs transport you somewhere hot and wanton!'
SO Tunbridge Wells magazine.