Skip to main content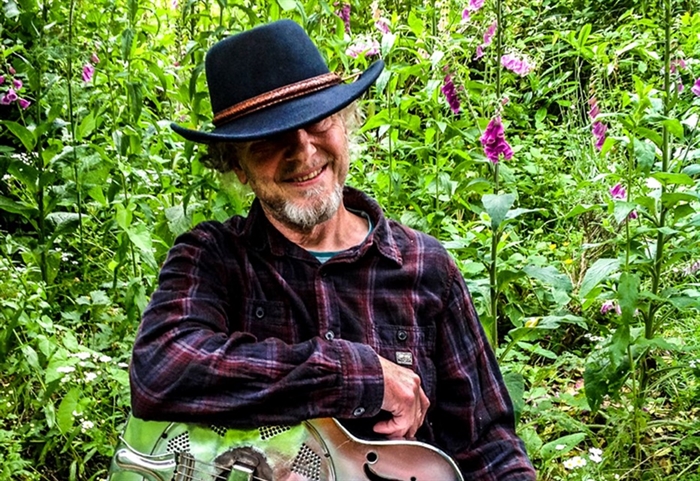 Roger Hubbard
Authentic Blues & Roots At The Ship Inn Rye
Born in Brighton U.K. Roger Hubbard is one of the major exponents of early blues and slide guitar.
In the 1960s he was playing at folk clubs and continuing an interest in country and delta blues he started his own blues clubs in Lewes and Brighton. Along with regulars, Sam Mitchell and Dick Wardell, there were guest performances by Jo-Ann Kelly, Dave Kelly, Simon Prager, Steve Rye, Bob Hall, Graham Hine, Andy Fernbach, and Tony McPhee. 
In December 1970 Roger opened for Muddy Waters in Brighton.
"Roger Hubbard is as good as any blues guitarist in the UK or the United States" -  Muddy Waters was quoted in SOUNDS Magazine as saying
His first album "Brighton Belle Blues" was recorded in 1970 by Nick Perl's for his U.S. label Blue Goose which also included new albums from the legendary bluesmen  Son House, Sam Chatmon, Yank Rachell, and Bill Williams.
Contemporaries, Larry Johnson, Jo-ann Kelly, Roy Bookbinder, John Miller, Woody Mann, and Graham Hine were also on the label.
"He could be one of the most exciting acoustic guitarists to come along since John Fahey. Whatever he does, he has created in this record a sort of monument to the full flowing of white blues scholarship..." Timothy Ferris (editor to be)  ROLLING STONE February 1972.
Nick Perl's was a key figure on the American blues trail, rediscovering the likes of Son House and Skip James.
Having played his 1935 National Steel Duolian for many years, Roger also plays an electric resonator guitar made and designed by himself known as The Hub.
His song "Home Lovin' Man" was recorded by US blues man Eric Bibb on his 2003 album Natural Light. 
WATCH HERE