Skip to main content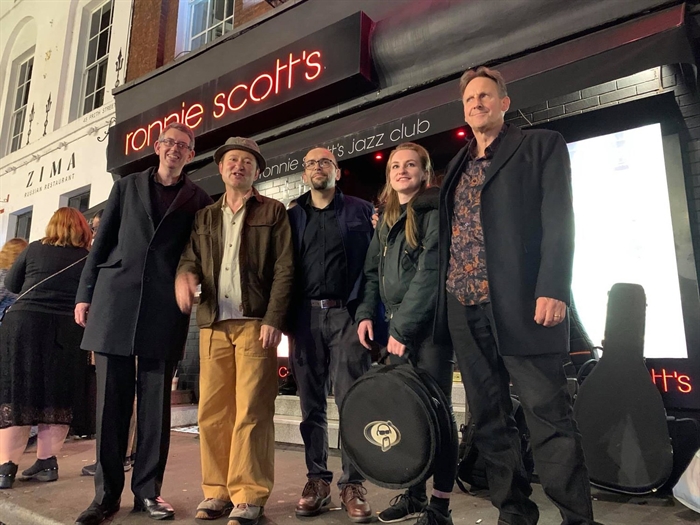 The Drawtones
Groove, Blues & Funk
We welcome this amazing band to perform at this years festival.
Ronnie Scott's regulars, The Drawtones, create a warm and engaging atmosphere.
Featuring seasoned jazz artists, they also nurture and spotlight new and young talent in the band.
Relaxed and groovy, bluesy, and funky, the sax /guitar /organ combination gives them access to the hippest tunes from the '50s and '60s jazz era to the dance floor iconic instrumentals of the '70s and '80s.
They adapt to the 'room' and crowd, entertaining without imposing, building energetic improvisations whilst delivering the goods of the coolest and most recognisable tunes of the genre.
The bands line - up for the festival is: Rod Pooley on Hammond Organ/Keys, Jo Fooks on Saxophone, Andy Williams on Guitar, Daniel Dotor on Bass and Buster Birch on Drums.