Skip to main content
WISHING YOU ALL A HEALTHY AND A FABULOUS MUSIC FILLED 2023
SAVE THE 2023 FESTIVAL DATES THURSDAY 24 TO MONDAY 28 AUGUST AND SIGN UP TO OUR FESTIVAL NEWSLETTER 
As we all look forward to an exciting 2023 ahead it gives us the opportunity to reflect on the previous year and to think of the numerous ways in which we can all enrich our lives for the better through the power of music. 
Between 25 to 29 August 2022 the festival celebrated its 10th Anniversary with a vibrant programme of events which included seven exceptional and intimate headline concerts, various ticketed and free events at local venues and an array of wonderful free live music performances on the festivals dedicated outdoor community music stage.
Please sign up to our newsletter and be the first to receive updates and early bird ticket offers in the near future. 
We are as ever immensely proud and committed to working with our fabulous charity partners 'The Music Well' by raising awareness and much needed donations during the festival. The amazing work that the charity undertake is life changing and provides wellbeing through music. 
AN EVENING WITH JAZZ SINGER JOE STILGOE AT THE BALFOUR WINERY, KENT - SATURDAY 25 FEBRUARY 2023 
Join our friends and festival partners at the stunning setting of the Balfour Winery in Staplehurst, Kent for an incredibly special intimate evening of jazz and wine with the highly respected singer and pianist Joe Stilgoe. 

Over the course of his varied career, he has become a true modern-day entertainer, known globally as a performer of wit, style, and a level of musicianship which has seen him recognised as one of the best singer-pianists in the world.
For information and to book tickets please click on the following link Balfour Winery 
THE GRAPEVINE WINTER JAZZ FEST 18 - 26 FEBRUARY 2023 
The Rye International Jazz and Blues Festival is delighted to support this positive initiative with our friends at Grapevine Champagne and Jazz Bar as we strongly believe in supporting the wider 'Arts & Music Community' in Rye and across the region. 
In partnership with Rye Bay Scallop Week, the Grapevine Champagne and Jazz Bar are hosting a Winter Jazz Fest from the 18th to 26th of February! The Jazz Fest will include a total of 27 performances over the nine days, with one 'Headline Act' each day. 
The fabulous programme of live music will include established and respected nationally and internationally recognised musicians and artistes.
For information on the line – up, who is performing on what day and to purchase tickets click here The Grapevine Champaign & Jazz Bar 
The festival would like to thank all those that have attended the festival over the years, our sponsors, advertisers, patrons, the incredibly talented musicians, venues, professional partners, and our enthusiastic and dedicated volunteers.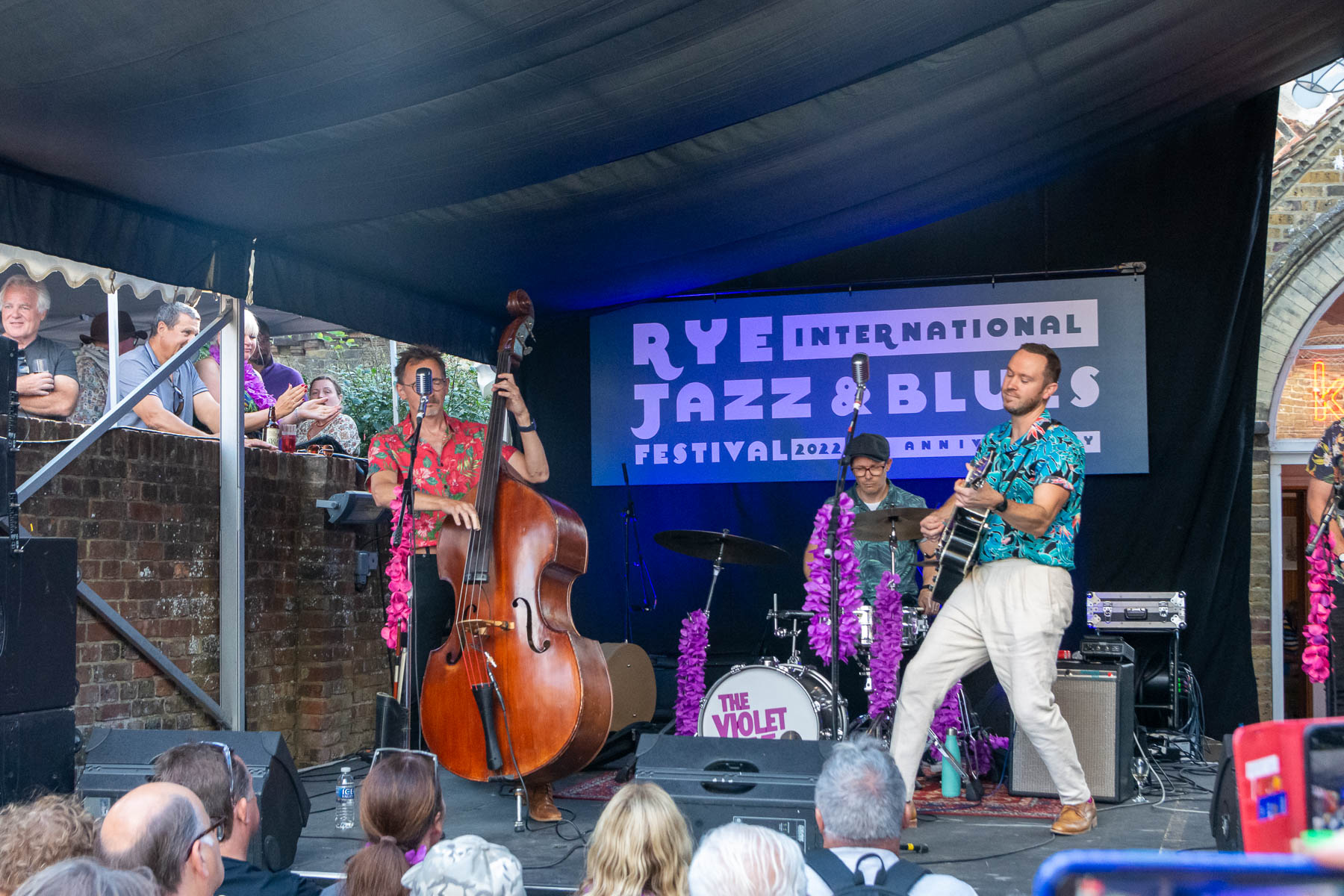 THE WHY, HOW AND WHAT WE DO IS INCREDIBLY IMPORTANT AND IS REFLECTED IN EVERYTHING THAT WE DO AND HAVE PLANNED 
THE WHY - We absolutely love what we do and this is why we put so much passion, energy and commitment into running the festival. Everything that we do has a purpose and comes from the heart with integrity.
We get no greater pleasure than seeing our audiences having a wonderful experience listening and enjoying the fun and the love of music.
We have a several new year resolutions and plans of our own that we will be implementing in 2023, not least to continue to 'raise the bar higher' in respect of quality, diversity, engagement, and inclusion, but to also develop music and the positive wellbeing within the wider community of Rye, the surrounding area and across Sussex, Kent and the Southeast.
Music plays a vital role in providing joy, inspiration, and wellbeing to us all and we are immensely proud that over the previous ten years, we have been able to provide a varied and dynamic choice of fabulous live music to all those that attend the festival in the beautiful town of Rye.
We are a small enthusiastic team, and our raison d'être is to continue our long – term journey of musical enlightenment and to share what we discover and learn with you all.
THE HOW - Nothing we do happens by chance and requires careful planning, huge amounts of dedicated hard work and funding support.
In order to allow us to continue to present free music which is a core value of the festival, we are looking at additional ways to secure and raise funding so that we can enhance our existing free music programme but to also include additional community events such as free music workshops, community music performances ,wellbeing through the creative process of song writing, spoken word, poetry, art and an educational project celebrating the origins and influences of Jazz, Blues and Gospel music and additional events.
In 2023 we will be announcing a 'festival patrons' membership which will provide superb benefits to patrons that wish to support and help the festival grow. In addition, the festival will also be launching a special 'Crowd Funder' for members of the public and our audiences to donate towards the vibrant free music performances during the festival.
More than ever before securing funding to support our free and accessible music and educational events will be harder to secure and we are asking you to join our 'Music Community' and to help the festival to deliver our exciting plans for 2023.
THE WHAT - What we do matters immensely to us, and we remain totally committed to providing the best possible live music experience to our audiences, musicians, sponsors, and patrons.
We pride ourselves on being able to provide the platform for established and emerging music talent to shine by performing at the festival to a wider audience which imparts learning and experience to the talented musicians from across the region.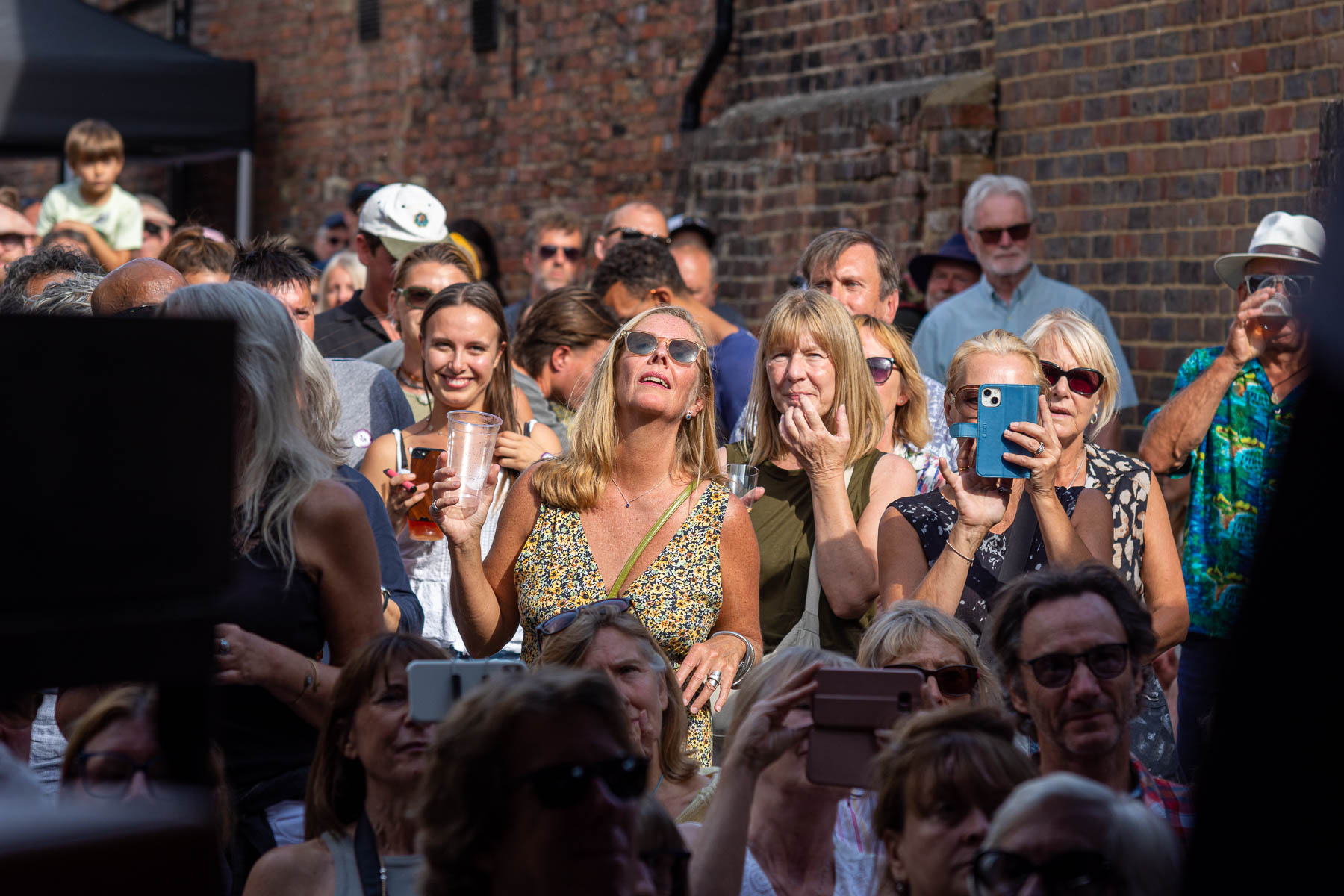 To experience the festival first – hand is to know the love and joy that is felt and experienced by so many.
We will be making further announcements and will provide updates over the coming months.
Keep well, cherish the music and thank you for being part of a truly exciting and special music festival in the UK. 
Please keep in touch via social media at Facebook @ryejazzblues and Instagram @ryejazz