Skip to main content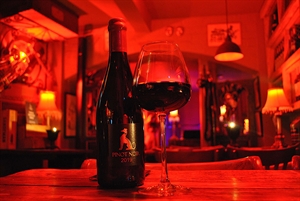 GRAPEVINE CHAMPAGNE & JAZZ BAR
The Grapevine Champagne & Jazz Bar is an intimate live music venue tucked under the bustling Rye High Street.
Open every single evening of the year, with live music every night.
Visit our hidden candle-lit jazz bar for an evening of quality wine, cocktails, and live music.
Whether it's wine or cocktails, The Grapevine Champagne & Jazz Bar takes great care into their drink offering.
As for the wine list, the bar offers over 90 still wines, Champagne's & sparkling, quenching the thirst of wine lovers.
Please see the information regarding the fantastic free live music taking place below at the bar during the jazz festival. 
To see this map you must have Javascript enabled