Skip to main content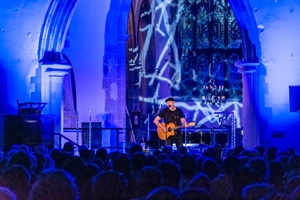 St Mary's Church
For almost 900 years the Parish Church of Rye, dedicated to St Mary the Virgin, has dominated the hill on which the old town stands.
It has stood through good times and bad and in 1377 when the town was looted and set on fire by French invaders the church was extensively damaged.
The church is open daily from 9 am - 5.30pm (4.30pm in winter). The tower is also open daily and can be climbed, for a charge, to see the clock mechanism, the bells and a wonderful view of Rye and the surrounding countryside.
See details below of the headline concerts taking place during the festival at St Mary's church. 
To see this map you must have Javascript enabled
St Mary's Church
Church Square
Rye
East Sussex
TN31 7HF