Skip to main content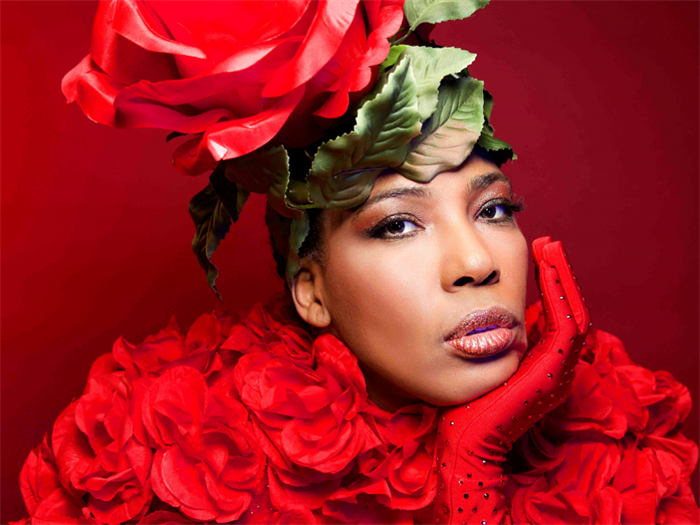 Rye International Jazz and Blues Festival proudly present a very special concert with the incredible Macy Gray on Friday 3rd June 2022 at the iconic De La Warr Pavilion, Bexhill, East Sussex.
This is the rescheduled performance from the original date of Sunday 20th June 2021.
Macy is one of the most acclaimed American Soul singers of her generation, this special concert presentation will include a support act/JD.
We gratefully acknowledge our concert partners  Cardinus Risk Management.
Standing tickets £36 booking directly from Rye Jazz, for seated tickets £47 book directly with the De La Warr Pavilion.
We encourage you to book early!
Doors open 6.30pm
Support 7.15pm
Macy Gray 8.30pm
We proudly present one of the most acclaimed American Soul singers of her generation and will be the perfect Soulful and Funkiest Friday evening. 
Support on the evening will be DJ Bad Mutha Funker spinning the best Soul and Funk guaranteed to get you into the groove.
And don't forget to bring your dancin shoes! 
That unmistakable rasp, unshakable grasp on soul, and funky spirit ensured Macy Gray her status as a 21st-century icon since her arrival with the triple-platinum  How Life Is   in 1999.
Selling over 25 million total albums globally, winning a GRAMMY® Award and two BRIT Awards, collaborating with everyone from Ariana Grande to Galactic, and enchanting fans all over the world, her voice has consistently resounded throughout pop culture.
Hailing from Canton, Ohio, Macy remains an undeniable force of nature, selling out venues in nearly every corner of the globe two decades into her storied career.
Most recently, 2016's  Stripped   earmarked a creative high point, garnering unanimous acclaim from Vogue, Vice, and many more. that signature rarity millions continue to treasure. Now, her tenth full-length album, RUBY  [Artistry Music/Mack Avenue], reaffirms and reasserts that signature rarity millions continue to treasure.
Channeling the spirit of the "grimy" R&B and smoky jazz closest to her heart, Macy made a leap forward by looking back to formative inspirations. However, she updated those elements with enriched, entrancing, and enigmatic soundscapes brought to life by producers Johan Carlsson [Michael Bublé, Maroon 5], Tommy Brown [Jennifer Lopez, Fifth Harmony, Travis Scott], and Tommy Parker Lumpkins [Janet Jackson, Justin Bieber].
Take the first single "Sugar Daddy." Co-written with none other than pop superstar Meghan Trainor, the track swings from jazz-y piano into a cooing verse that's as sweet as it is sassy.
Her voice takes hold on the hook, "Be my, be my sugar daddy and provide me with your candy."
RUBY canvases a wide spectrum for the songstress. Raucous horns that feel ripped from a classic seventies flick augment the grit on "Cold World" as "Jealousy" spins a covetous narrative that soars as it seduces.
Gary Clark Jr. adds six string firepower to "Buddha." Everything culminates on the reggae-inspired "Witness," which shuffles between mainland soul and island grooves as she croons, "I wish I was Jesus. I would make sure to fix it. Can I get a witness?"
Macy's talents resound beyond music as well. She starred in Tyler Perry's Black Reel Award-winning For Colored Girls and would grace the screen everywhere from Brotherly Love, Paper Boy, Lackawanna Blues and Cardboard Boxer to NETFLIX's hit Fuller House.
Moreover, she made a now legendary appearance in Training Day alongside Academy® Award winner Denzel Washington -one of many on-screen hallmarks.
All ages. Under 14s must be accompanied by an adult and in seating in the balcony.
No flash/ recording.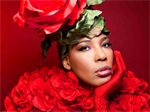 Award-winning American R&B & Soul
Macy Gray is a multi-award-winning American musician, songwriter, producer and actress. She has drawn comparisons to some of the world's most revered musical talent including Billie Holliday, Janis Joplin and Tina Turner.