Skip to main content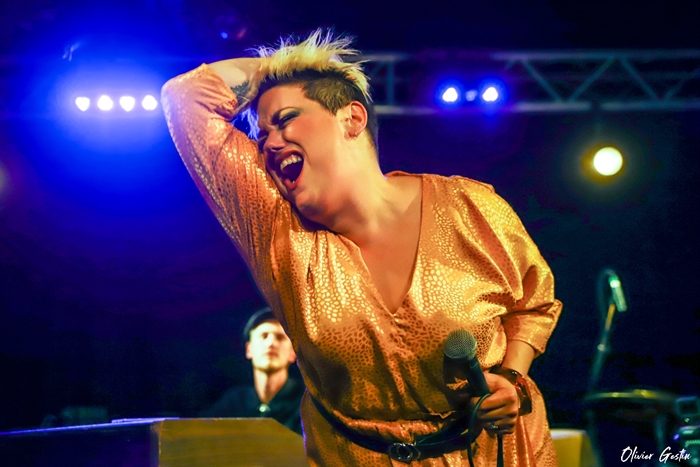 Hannah Williams & The Affirmations
Darlings Of The UK Soul Scene On The Outdoor Stage
PERFORMANCE FROM 6.00PM MONDAY 28 AUGUST 
Hannah Williams and the Affirmations are the current darlings of the worldwide Soul scene. Having been sampled by Jay Z on the Grammy-nominated song "4:44", they were catapulted around the globe.
This has lead them to work w/ Tyler The Creator, Guy Chambers and Pete Rock, to name a few. They've been personally championed by Huey Morgan and the late, great masters Sharon Jones and Charles Bradley.
Some bands struggle forever and never quite make it. Some give up half way through. Some even hit it big and die a quick death shortly after. Then there are bands like Hannah Williams and the Affirmations; who keep doing what they do, putting their trust in the universe and receiving blessings in return.
A  Jay-Z  sample of their first album's title track,  Late Nights and Heartbreak  led to worldwide touring including highlights at Montreal Jazz Festival, North Sea Jazz Festival and Blue Note Tokyo. Then, multiple TV synchs for their second album's title track,  50 Foot Woman -  including  Infiniti  cars,  CBS ,  Apple TV +  and  Virgin Hotels   plus a further sync for album track   I feel it  on US crime drama show  The Rookie:Feds  - have paved the way for the upcoming third album with great slabs of ambition.
The bands' profile had already soared in the worldwide Soul scene, thanks to their large part in Jay-Z's chart-topping  4:44  album and lead single of the same name. Released in 2017, Jay used an extended sample of the title track from HWA's debut  Late Nights & Heartbreak and  poured his heart out about his infidelities to wife Beyonce. The whole world was affected. Tyler the Creator loved the beat so much, he released a spontaneous reaction track:  ZIPLOC.
Within the Soul, RnB and Hip Hop community, the band's reputation remains solidified due to this.
WE GRATEFULLY ACKNOWLEDGE AND THANK OUR PARTNERS OF THE FREE MUSIC PROGRAMME FOR THEIR SUPPORT: 
KINO CINEMA RYE ,  JAKE'S DRINKS ,  BALFOUR WINERY ,  PHILLPS & STUBBS ,  THE RYE RETREAT ,  BRAMLEY & TEAL HOLIDAY COTTAGES ,  WILSON WILSON & HANCKOCK ,  CARDINUS RISK MANGENMENT ,  JEMPSONS SUPERMARKETS ,  ROTHER DISTRICT COUNCIL ,  PARKER BUILDING SUPPLIES ,  HERINGTONS SOLICITORS ,  ARTHUR C TOWNER ,  SUSSEX PLUMBING SUPPLIES ,  EAST SUSSEX COUNTY COUNCIL ,  LAYFIELD'S ,  SENATE CONSULTING ,  CINQUE PORTS RADIO .
WATCH HERE