Skip to main content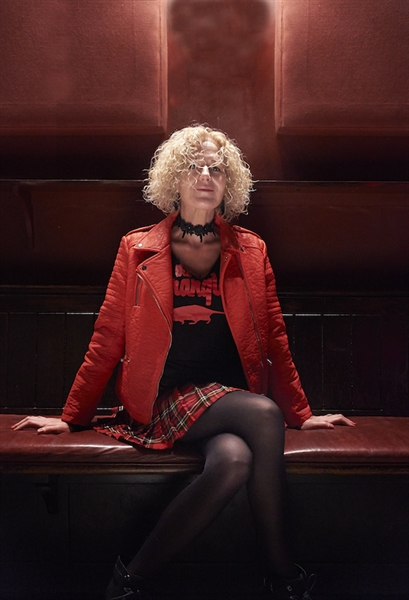 ZOE SCHWARZ BLUE COMMOTION
Funky Rockin' Blues On The Outdoor Stage
PERFORMANCE TIME 8.00PM SATURDAY 26 AUGUST 
Vibrant and melodic, funky rocking blues featuring Hammond-organ, drums, guitar and vocals, Zoe Schwarz Blue Commotion refresh the blues genre with eclectic arrangements, virtuosic playing and vocal prowess.
Expect an exciting live set based around rootsy original songs, strong catchy riffs and exciting grooves; they mix old school tradition with contemporary verve and sophistication.
Zoe's dynamic and commanding vocal delivery and interpretive ability is complimented by the unmistakable and inimitable touch and flow of Rob Koral-guitar; together with the highly accomplished rhythm section of Pete Whittaker-Hammond organ and Eddie John-drums who bring massive musical authority and the ability to push the music in unpredictable and exciting directions.
They have made a considerable impact this last decade and is one of the bands that have added a fresh approach and vibrancy to the UK Blues scene, receiving awards and nominations including finalists in the UK Blues Awards with Female Vocalist, Band, and Album of the Year, several times.
"A great band. Terrific musicians all four of them"   Paul Jones, BBC Radio 2 
"Powerful singing and a stylish performer, great guitar work, phenomenal Hammond …. a great set"  -  Live at Carlisle Blues & Rock Festival, Blues Matters. 
WE GRATEFULLY ACKNOWLEDGE AND THANK OUR PARTNERS OF THE FREE MUSIC PROGRAMME FOR THEIR SUPPORT: 
KINO CINEMA RYE ,  JAKE'S DRINKS ,  BALFOUR WINERY ,  PHILLPS & STUBBS ,  THE RYE RETREAT ,  BRAMLEY & TEAL HOLIDAY COTTAGES ,  WILSON WILSON & HANCKOCK ,  CARDINUS RISK MANGENMENT ,  JEMPSONS SUPERMARKETS ,  ROTHER DISTRICT COUNCIL ,  PARKER BUILDING SUPPLIES ,  HERINGTONS SOLICITORS ,  ARTHUR C TOWNER ,  SUSSEX PLUMBING SUPPLIES ,  EAST SUSSEX COUNTY COUNCIL ,  LAYFIELD'S ,  SENATE CONSULTING ,  CINQUE PORTS RADIO .
WATCH HERE