Skip to main content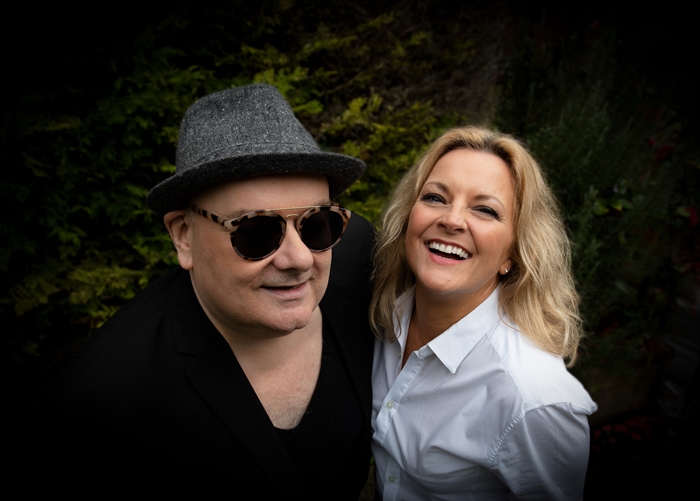 IAN SHAW & CLAIRE MARTIN
An Intimate & Unique Jazz Supper At The Balfour Winery
Our friends and festival partners Balfour Winery is delighted to welcome two of the most respected and internationally acclaimed jazz singers Ian Shaw and Claire Martin for an intimate and truly special evening of world class jazz at the winery.
To Book Tickets Directly With Balfour Winery Please Click On The Following Link Here  
Be welcomed at Balfour Winery with a glass of delicious English sparkling wine at 7.00pm before being seated for a three-course set meal, then sit back and soak in the sounds of two of our greatest jazz singers.
This multi-award-winning pair join forces in this intimate, moving, swinging and gorgeous romp through The Art of Song. From the Great American Songbook through 50s and 60s classics, to the more contemporary works of Bacharach, Bowie, Stevie Wonder and Joni Mitchell. 
Expect stylish re-workings of much-loved classics from Richard Rodney Bennett to David Bowie, and from Noel Coward to Elvis Costello - alongside classics including Ray Noble's 'The Very Thought of You' and Anthony Newley's 'Who Can I Turn To?'.
Ian's recordings and live performances as a jazz singer have been recognised by two BBC jazz awards (2004 and 2007), a Parliamentary award (2018) and numerous award nominations including Downbeat Magazine (2017) and Jazz FM (2013 and 2019).
Claire has been a tour de force on the UK Jazz scene for over thirty years, winning the British Jazz Awards a staggering eight time and performs at major jazz festivals and clubs such as Ronnie Scott's, Pizza Express and many others.
Claire co-presented BBC Radio 3's flagship jazz program 'Jazz Line-Up' from 2000 to 2017 and interviewed many of her musical heroes such as Pat Metheny and the late Michael Brecker.
Her 2009 recording A Modern Art prompted JazzTimes to claim: "She ranks among the four or five finest female jazz vocalists on the planet".
At the Queen's Birthday Honours in June 2011 Claire was delighted to be awarded an OBE for services to Jazz.
WATCH HERE