Skip to main content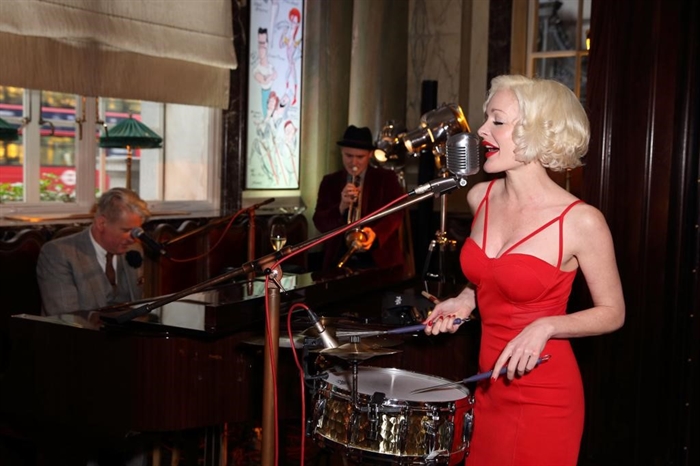 Kitty LaRoar
Silky Voiced Songstress At The Rye Community Centre
Kitty La Roar's unique talents are not just as silky voiced songstress, scat-singer, and drummer: she has a spellbinding ability to freestyle lyrics to melody on the spot, telling stories that are not only relevant to the song she is singing, but often weaving in references to life, love, nature, politics, current events, and even to people in the audience.
Kitty met her long-time collaborator, jazz pianist Nick Shankland in Soho London in 2004 and immediately embarked together on a career in cabaret, and on the then-burgeoning burlesque scene.
They began honing their style with a weekly performance at Two2Much, the notorious nightclub on the site of the legendary Raymond Revue Bar which went on to become Soho Revue Bar and ultimately The Box. This residency lasted several years.