Skip to main content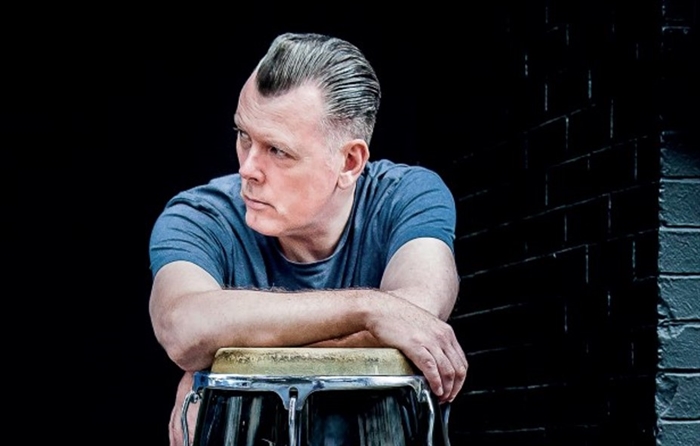 Snowboy & The Latin Section
Afro-Cuban Jazz At Its Finest At St Mary's Church Rye
Snowboy & The Latin Section are Europe's leading Afro-Cuban Jazz performers and recording artists, led by multi-percussionist Mark 'Snowboy' Cotgrove. 
So much Latin music these days has got so watered down or slow.
There's too much pandering to these Salsa dance classes. But my band is here to keep stoking the fire and ensure we make it exciting through our live performances and records the way Latin music is meant to be.
We deliver the Mambo-influenced messages that Tito Puente did and Eddie Palmieri does.
As a percussionist in many styles, Mark has performed or recorded with Lisa Stansfield, Imelda May, Amy Winehouse, Rod Temperton, Mark Ronson, Basia, Simply Red, Makoto Kuriya, Gibonni, Flaco Jimenez, Airto Moreira, Deodato, Mick Hucknall, Herman Olivera, Jon Lucien, Rustin Man, David Sylvian, James Taylor Quartet, Mica Paris, Incognito, Patti Austin, Big Boy Bloater, Mother Earth, Corduroy, Jim Kerr and many many more. 
"Snowboy is so entwined within the British Black Music industry it would take micro-surgery to remove him"  Mark Webster, Blues & Soul Magazine. 
"Fast, muscular with a sharp vicious bite"  The Observer
"Is there no stopping Britain's premier Conguero in his bid for world domination?"  Jazzwise
WATCH HERE