Skip to main content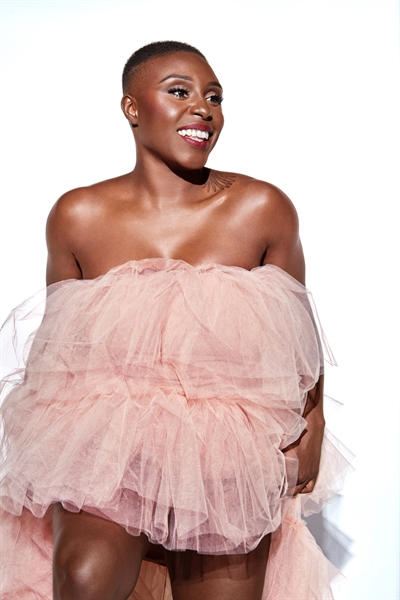 Laura Mvula
Award-winning Soulful, Jazz Singer & Songwriter At St Mary's Church Rye
Laura will be performing a special and unique intimate concert with two pianos celebrating the 10th Anniversary of her debut album 'Sing To  The Moon' released on 1 March 2013. 
Laura Mvula is an artist whose music has inspired, moved and captivated listeners around the world. Her unique sound combines elements of jazz, soul and classical music to create a truly powerful experience.
Laura Mvula is a British singer-songwriter from Birmingham, England.
She has gained international acclaim for her unique blend of soul and jazz music. Laura grew up in a musical family and began writing songs at the age of 16. After graduating with a degree in composition from the Birmingham Conservatoire, she released her debut album Sing to the Moon (2013) which was met with critical success.
Her follow-up album The Dreaming Room (2016), featured collaborations with Nile Rodgers and recorded at Abbey Road Studios. Also included on this record were the singles "Overcome" and "Phenomenal Woman" – both tracks earning her multiple award nominations, including two Grammy Award nods for Best R&B Performance and Best Urban Contemporary Album.
In 2020, Laura dropped her latest single "That's Alright" off of her upcoming third studio album due out later that year. This track blends funk guitars with catchy synths while delivering an uplifting message about finding your own way through life's obstacles.
It quickly became one of her most popular releases yet, further cementing Laura as a powerful voice in modern soul music.
Laura Mvula is in the pink right now celebrating her new third album, appropriately entitled Pink Noise.
Three years in the making, it came on the back of a time when she contemplated giving up the music business altogether despite the backing of Prince, Nile Rodgers and David Byrne and numerous awards, but now she's back with a sound that embraces the diverse influences that made her sound unique. At 35, it's her time to shine, to revel in what she calls her Laura Mvula-ness and turn up the volume.
A mix of 80s influenced power pop bangers mixed with synth, soul and a soulful duet with Biffy Clyro's Neil, she declares Pink Noise, with its singles Safe Passage, Church Girl and the duet What Matters, "the album I always wanted to make."
WATCH HERE