Skip to main content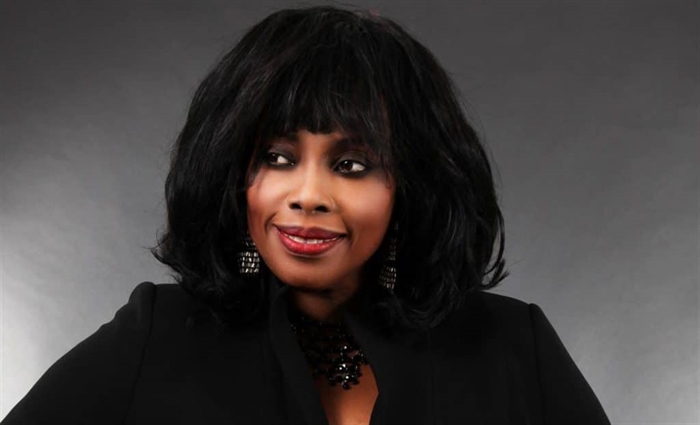 Ruby Turner
Acclaimed British-Jamaican R&B Singer At St Mary's Church Rye
Ruby Turner was born in Jamaica and grew up in Montego Bay. Her Grandfather sang the lead in one of the Island's Gospel Groups. Moving to England when she was 9, Ruby has lived here ever since.
Her career to date has always had many unexpected twists and turns with major tours, theatre and TV appearances, and touring with Jools Holland, the future continues to look positive.
On 4 June 2012 Ruby performed 'You Are So Beautiful' with Jools Holland at the Queen's Diamond Jubilee Concert outside Buckingham Palace in London. In autumn 2012 Ruby was a guest judge on BBC 'The Choir: Sing While You Work with choirmaster Gareth Malone' and in 2013 Ruby was a guest judge on BBC 'Songs of praise gospel choirs competition. In June 2016 Ruby was awarded an MBE.
Her major break came in the mid 1980's, when she was asked to join 'Culture Club' at the height of their stardom. Ruby very quickly learned how to deal with the routine of gruelling tour schedules, living out of a suit case and performing to vast sell-out audiences. An offer of a solo record deal closely followed and she soon signed to Jive Records, part of the Zomba Group. Four albums and a "Best of" Compilation Album were all released to critical acclaim over the next few years making Ruby a household name
This period went on to spawn the hits 'I'd Rather Go Blind', 'If You're Ready' (Come Go With Me) and in the American R'n'B chart, the Number 1 hit single 'It's Gonna Be Alright' - one of less than ten British records to achieve this!.
It was at this time that she also released her hit album 'The Motown Songbook' on which she performed with some of the truly great stars of that era - The Four Tops, The Temptations, Jimmy Ruffin etc.
To date, Ruby has released 17 albums plus the BBC's 'Live From Glastonbury', as well as appearing on releases by the likes of Brian Ferry, UB40, Steve Winwood and Mick Jagger. She is also one of the main singers in Jools Holland's R&B Orchestra, and features on many Tracks on his Albums.
WATCH HERE