Skip to main content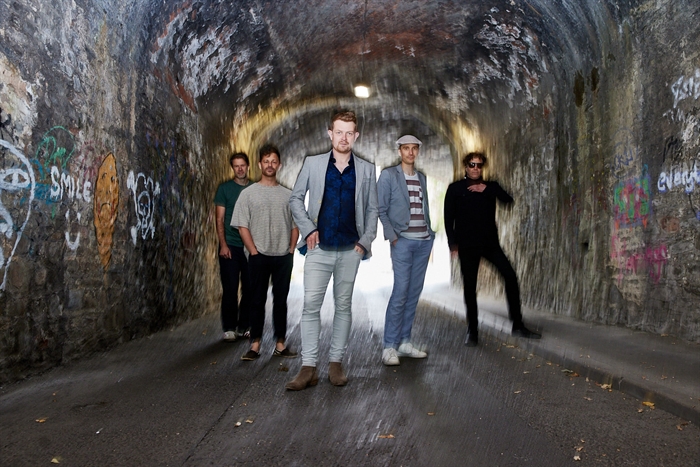 The Jazz Defenders
Modern Soul & Hard Bop Jazz With A Cutting Edge On The Outdoor Stage
PERFORMANCE TIME FROM 6.00PM SUNDAY 27 AUGUST 
Led by one of the UK's most formidable jazz pianists, George Cooper.
The Jazz Defenders are a group born from a deep love of Blue Note jazz, drawing on a wealth of inspiration to craft their own raw and vibrant compositions.
The hard bop recordings of Horace Silver, Hank Mobley, Lee Morgan, and Art Blakey were highly regarded for a reason - catchy horn lines and incredible musicianship combined with Rudy Van Gelder's engineering skills mean they will forever be regarded as classics of the genre.
The Jazz Defenders are a group that defend the legacy of those recordings whilst creating its own original identity and distinction. The music they produce together is a modern soul jazz slant on this classic hard bop, effortlessly channelling the spirit of the golden Blue Note era of jazz. 

The group's brainchild, pianist, and composer George Cooper, has at a young age already amassed a comprehensive repertoire of musical credits including Hans Zimmer, Nigel Kennedy, U2, Slum Village, MF Doom, The Brand New Heavies, The Haggis Horns, Abstract Orchestra and Lack of Afro.
Featuring some of the UK's finest players the line - up is;  George Cooper - Piano/Keyboards, Jihad Darwish - Bass, Ian Matthews - Drums, Steve Fishwick - Trumpet and Jake McMurchie - Saxophone. 
WE GRATEFULLY ACKNOWLEDGE AND THANK OUR PARTNERS OF THE FREE MUSIC PROGRAMME FOR THEIR SUPPORT: 
KINO CINEMA RYE ,  JAKE'S DRINKS ,  BALFOUR WINERY ,  PHILLPS & STUBBS ,  THE RYE RETREAT ,  BRAMLEY & TEAL HOLIDAY COTTAGES ,  WILSON WILSON & HANCKOCK ,  CARDINUS RISK MANGENMENT ,  JEMPSONS SUPERMARKETS ,  ROTHER DISTRICT COUNCIL ,  PARKER BUILDING SUPPLIES ,  HERINGTONS SOLICITORS ,  ARTHUR C TOWNER ,  SUSSEX PLUMBING SUPPLIES ,  EAST SUSSEX COUNTY COUNCIL ,  LAYFIELD'S ,  SENATE CONSULTING ,  CINQUE PORTS RADIO .
WATCH HERE