Skip to main content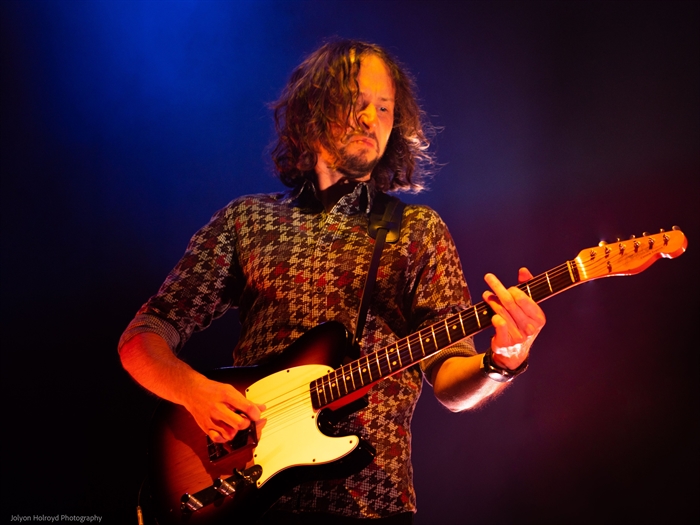 The Adam Sweet Band
Brooding Blues & Rollicking Rootsy Rock On The Outdoor Stage
PERFORMANCE FROM 4.00PM SUNDAY 27 AUGUST 
Adam Sweet delivers brooding blues and rollicking rootsy rock, balancing richly detailed song writing with soulful vocals and expertly piercing guitar work.
Taking his cue from the British blues boom sounds and rock riffs of the 60s and 70s, the independent blues-rock guitarist and singer-songwriter has carved out his own territory between classic rock, blues and Americana.
Since first taking to the live scene in the South West of England at the age of 15 he has worked in various guises: solo acoustic, session player and with his own bands.
The result is a consummate ability to switch from sensitive singer-songwriter to full-on blues rocker with ease, as demonstrated in his countless live performances and his output as a recording artist.
Sonically, Adam is a guitar-slidin' force of nature whose songs can fill a hall with their effortless verve. Ranging from quietly desperate blues tunes to careening full-tilt rock, his approach is a testament to the idea that less can, in fact, be considerably more.
A young bluesman with an ancient soul and a large presence in the here-and-now. 
WE GRATEFULLY ACKNOWLEDGE AND THANK OUR PARTNERS OF THE FREE MUSIC PROGRAMME FOR THEIR SUPPORT: 
KINO CINEMA RYE ,  JAKE'S DRINKS ,  BALFOUR WINERY ,  PHILLPS & STUBBS ,  THE RYE RETREAT ,  BRAMLEY & TEAL HOLIDAY COTTAGES ,  WILSON WILSON & HANCKOCK ,  CARDINUS RISK MANGENMENT ,  JEMPSONS SUPERMARKETS ,  ROTHER DISTRICT COUNCIL ,  PARKER BUILDING SUPPLIES ,  HERINGTONS SOLICITORS ,  ARTHUR C TOWNER ,  SUSSEX PLUMBING SUPPLIES ,  EAST SUSSEX COUNTY COUNCIL ,  LAYFIELD'S ,  SENATE CONSULTING ,  CINQUE PORTS RADIO .
WATCH HERE