Skip to main content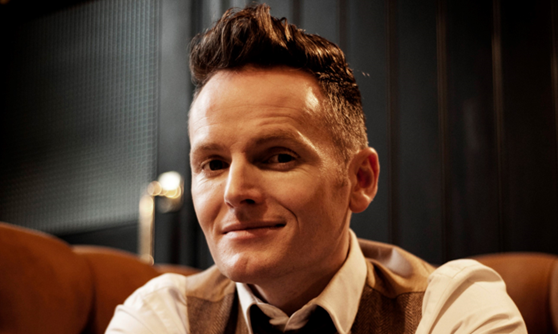 Joe Stilgoe
Internationally Acclaimed Singer, Pianist & Songwriter At St Mary's Church Rye
Joe Stilgoe is an internationally acclaimed singer, pianist and songwriter. He has created a fresh sound for jazz in the 21st century, known for writing songs that feel like they've been around for years, and adapting classics that sound as though they were just written. He has released 8 albums, five of which have topped the UK Jazz chart.
Growing up as the youngest of 5 children he was surrounded by music, with two parents in the business - songwriter and TV personality Richard Stilgoe and opera singer Annabel Hunt. Over the course of his varied career he has become a true modern-day entertainer, known globally as a performer of wit, style and a level of musicianship which has seen him recognised as one of the best singer-pianists in the world.
Always searching for a new way of bringing not only his own songs but those he loves from the past to a new audience, he is an enticing mix of his heroes Danny Kaye, Nat King Cole and Dudley Moore, and influenced by Harry Connick Jr, Peter Skellern, Cole Porter, Frank Sinatra, Stevie Wonder, Nancy Wilson, Ella Fitzgerald, The Beach Boys, Oscar Peterson, Hoagy Carmichael, Irving Berlin and Joni Mitchell.
His latest album, Stilgoe In The Shed, which topped the UK Jazz Chart, came about after Joe started broadcasting on Youtube from his shed at the start of the pandemic in 2020. The resulting show 'Stilgoe In The Shed' picked up over 200,000 viewers around the world, and led to this unique album, praised in the UK press and featured on both BBC and ITV news.
"Music should be fun and the new album from pianist and singer/songwriter Joe Stilgoe is just that" **** The Telegraph
"Dapper, handsome and quick witted... and gifted with dazzling digits" **** The Times
WATCH HERE