Skip to main content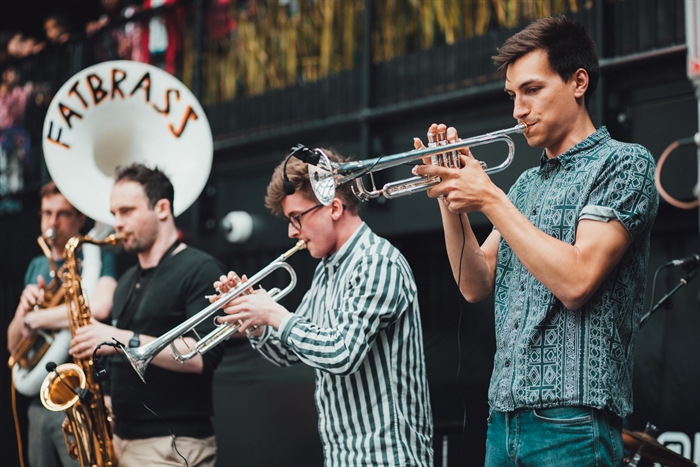 Fat Brass
Infectious Street Jazz
The streets of Rye are set to come alive with the sound of funky and contemporary brass music on Monday 29 August. 
Make sure that you bring your dancing shoes and get ready for fun!! 
Fat Brass are an explosive lip-splitting brass tour de force that flip instantly recognisable samples from the very bottom of the crate, be it a DJ Premier instrumental or a N*E*R*D B-side.
Composed of the creme-de-la-creme of up-and-coming horn players and drummers, the band seamlessly blends into one giant wall of sound that you can hear coming across the horizon way before you spot the trumpet bells glinting in the sunshine.