Skip to main content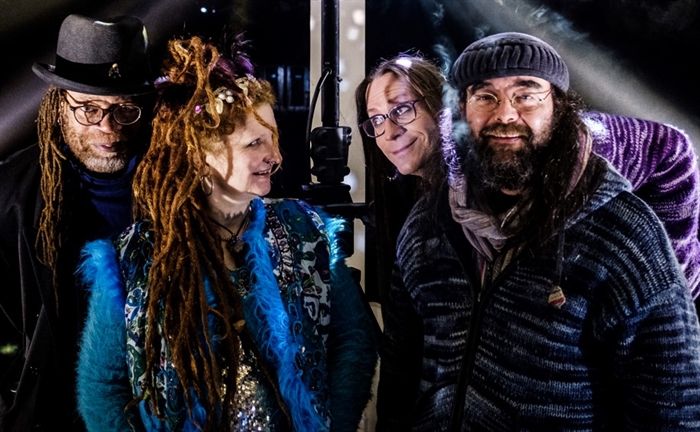 The Fabulous Red Diesel
Soulful Jazz & Originals
The Fabulous Red Diesel will sweep you off your feet. Kat Lee-Ryan belts out raw soul with Bush/Mitchel-esque lyrics over the grooviest arrangements of original Funk, Latin, Soul, Gypsy Punk and Swing.
There are trumpets, a flute and even a tuba when one is required.
You come away from a gig feeling like you have met friends, the vibe is so infectious. You will smile like a loon, sing along and dance like nobody's watching. 
They recently opened for the amazing James Taylor Quartet, and are already booked for the Cheltenham, Sidmouth and Rye Jazz festivals in  2022.
They sold out  Upstairs at Ronnie Scott's in April, and their 7th Album, The Queensbury House Sessions has been playlisted on Jazz FM . 
Their 3rd album was mixed by Phill Brown (Are We Still Rolling?) 
They have written and produced a musical theatre piece called Sparkly Bird, with dance and aerial performance, and the soundtrack to this show is the title of their 6th album.
At heart they are a close knit group of friends, and have a warm and engaging stage presence. 
The music is constantly changing, the instrumentation is unpredictable, and the sound is totally their own. This is truly C21st jazz in the making.''