Skip to main content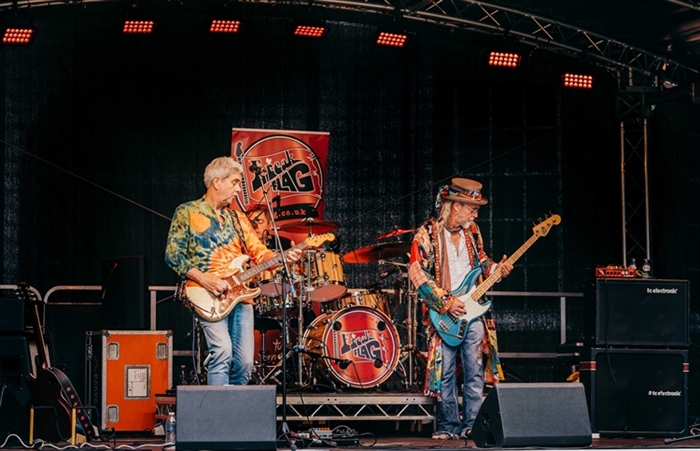 Freak
Flag
Rock Blues Power Trio
Festival favourites Freak Flag are David Driver (drums), Neil Roberts (guitar, vocals) and Jon Delipps (bass, vocals) – three musicians who recreate the iconic music of Jimi Hendrix and the Woodstock era.
They replicate the driving rhythms and improvisational adventures of Hendrix and fellow rock pioneers such as Cream, The Doors, Peter Green's Fleetwood Mac, Neil Young and many others.
Freak Flag are not about lookalikes and fancy dress. They pay their homage where it matters. With the music. So, take a trip back into our musical heritage.
Tune in, turn on and freak out with festival favourites Freak Flag as they celebrate Jimi Hendrix's 80th anniversary with their spirited interpretations of his iconic songs - along with the music of fellow 60s pioneers Cream, Peter Green, The Doors and Jeff Beck. And be sure to wear some flowers in your hair!