Skip to main content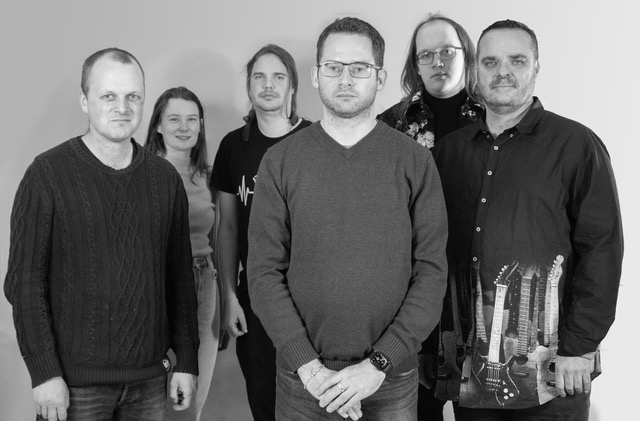 Cong - Fusion
Afro Cuban Jazz Funk
Cong – Fusion are an eight piece band who perform original compositions written and composed by Ryan McCaffrey. 
He began writing the music in 2006 while studying at what is now known as the Royal Birmingham Conservatoire.
He performed these tunes at La Raza in Cambridge and as a direct result from one of these first performances Ryan was asked to arrange his tunes for NYJO having been approached by Steve Titchener. Since then, they have performed in many formats and with a variety of different members.
While living in London the Ryan McCaffrey Sessions Jam Session was born which featured musicians including established names from the UK jazz scene.
The band has released their first single called 'Turned Tables' to coincide with anti-bullying week in 2008 which is available on iTunes, Spotify, Amazon, and features MC E-Mix from Soul II Soul. Three of the members went on the TV Channel London Live and various radio stations such as BBC Radio Berkshire to promote the tune which was written about Ryan's own experiences of bullying.
Last year during the pandemic, they recorded, produced, and released 'Don't you Dare' which was featured on Indie Soul Radio, and they also produced and released a music video featuring members of the band.
In the past they have performed at among others Oliver's Jazz Bar, The Empire Bar in Hackney, Strawberry Fair and Cambridge Jazz Festival. The music incorporates elements of Afro-Cuban, Funk, Soul and of course Jazz with interesting time changes, riffs, and grooves. 
Their debut album, entitled 'The World As We Know It,' was released on the 7 January 2022 and has since been played on Indie Soul Radio making album of the month in January.
They have also been interviewed and played on BBC Introducing numerous times and have been played on Jazz FM for the Ronnie Scott's Radio Show which was hosted by Ian Shaw who said 'I like that a lot' after hearing the title track. Other radio shows they have been played on include London Jazz Radio, Deluxe Radio, Switch Radio, Kane FM, Totally Wired Radio, Hayes FM, Radio Cardiff, Solar Radio, Mi-Soul Radio, Get Loose Radio and are due to be played on Worldwide FM soon.
They have received a three-star review in Jazzwise and been featured in Plastic Magazine, Jazziz, Jazz Views and made front cover of the Indie Post Magazine.
Since releasing the album they have performed at Artis Blackheath, Karamel Lounge N22, The CLF Art Lounge and Bar OH in Cambridge. Their last gig was performed on 4th June for the Queens Platinum Jubilee celebrating 70 years of British Jazz at the London East Jazz Festival in Barking which was headlined by Snowboy and The Latin Section.
They have three singles yet to be released which will be performed at Rye International Jazz & Blues Festival.