Skip to main content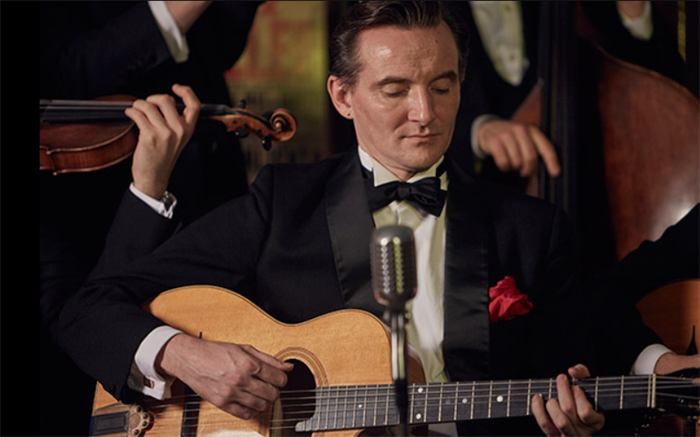 Benoit Viellefon
Trio
American Songbook
Benoit Viellefon proudly presents his new Trio at the Brewery Yard Club as part of the Rye International Jazz and Blues Festival.
This special intimate concert will be a tribute to the timeless sound of The Nat King Cole Trio, Earl Hines, Fats Waller, small swing bands, French Chanson, and early Latin American music.
The all singing band brings a fresh and different take on the Classic American songbooks of the 1930s, 40s and 50s, bringing together the elegance, fun and driving rhythms of the era!
"This definitely sounds like a phenomenon worth catching live  "  F. Roots magazine - UK
"The most refreshing brand of Gypsy Jazz I've heard  "  Bebop Spoken Here - UK