Skip to main content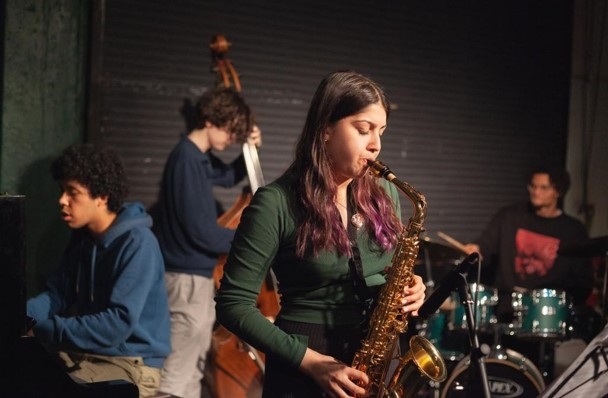 Mali Sheard's Homestead
Contemporary Jazz On The Outdoor Stage
Mali Sheard is a saxophonist, composer, and keen bandleader, whilst being a student going into her second year of jazz saxophone undergraduate study at the Royal Academy of Music. 
Mali's performance is gratefully supported by Mr Michael St. Clair - George. 
Mali has also performed with Tomorrow's Warriors which has given her an extensive jazz network across London. Mali and her musicians will be performing a mix of brand-new originals and older compositions and are influenced by her love for the Great American songbook along with her liking for musical theatre, film, folk and songwriter style music. 
Mali tries to bring a personal and emotive touch in mixing these inspirations. All of her songs have a common theme of reflecting a certain place or time. 
As a saxophonist Mali takes her inspiration from the amazing alto players Phil Woods, Paul Desmond, and Cannonball Adderley. Singers such as Frank Sinatra, Blossom Dearie and James Taylor are also a massive influence on her playing and writing.
As a band they have played successfully at We Out Here Festival, Karamel Club and Royal Academy of Music. Previously Mali has played at Ronnie Scott's, Queen Elizabeth Hall, Pizza Express Live Soho, Love Supreme Festival and Dizzy's Club at Lincoln Centre.