Skip to main content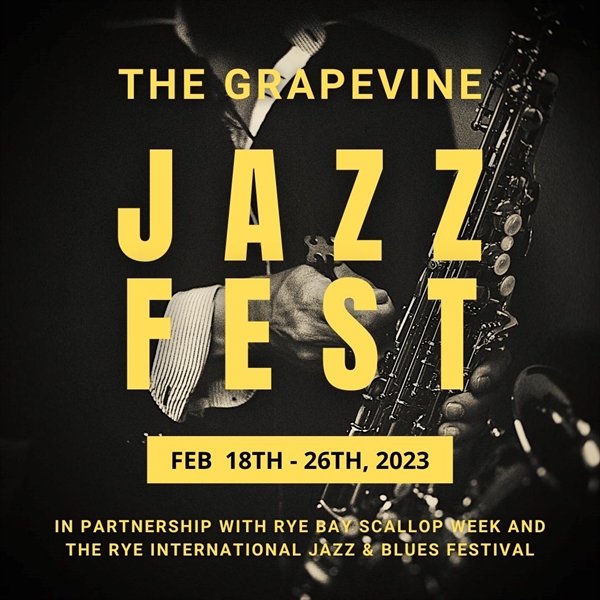 Grapevine
Jazz Fest
The Grapevine Jazz Fest 18 - 26 February 2023
In partnership with Rye Bay Scallop Week, the Grapevine Champagne and Jazz Bar are hosting a Winter Jazz Fest from the 18th to 26th of February!
The Jazz Fest will include a total of 27 performances over the nine days, with one 'Headline Act' each day. 
The Rye International Jazz and Blues Festival is delighted to support this positive initiative with our friends at Grapevine Champagne and Jazz Bar as we strongly believe in supporting the wider 'Arts & Music Community' in Rye and across the region. 
The fabulous programme of live music will include established and respected nationally and internationally recognised musicians and artistes.
For information on the line – up, who is performing on what day and to purchase tickets click here The Grapevine Champaign & Jazz Bar